Suede is one of this season's hero fabrics and is surprisingly versatile. The best looks are those that somehow manage to be more than the sum of their parts. Just a pair of jeans, a rollneck sweater, and a pop of colour in the footwear creates a simple yet eye-catching combination of brown suede, forest-green and indigo denim. The take-home lesson here is not to overcomplicate things.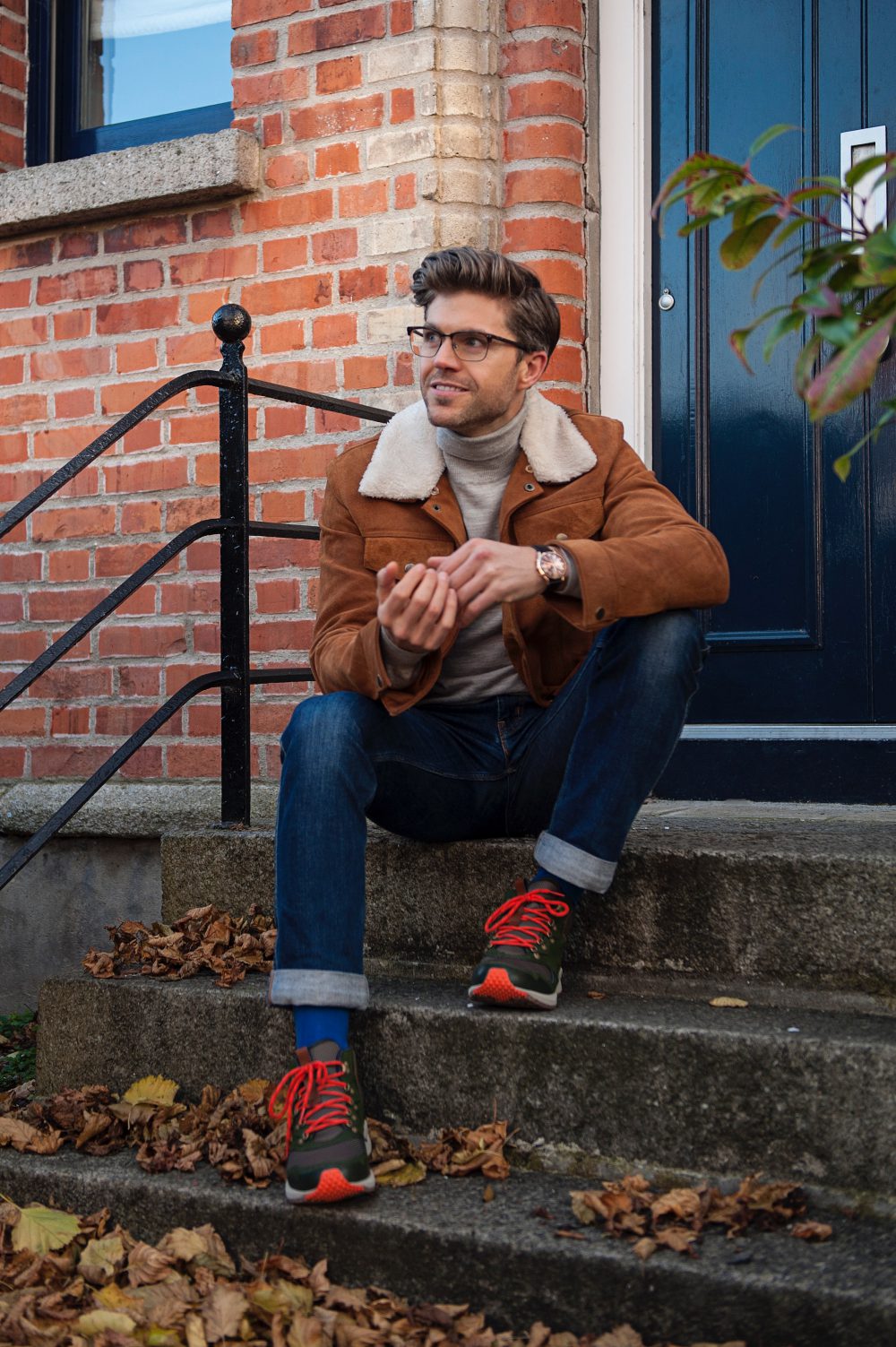 Something as basic as a white T-shirt with a brown suede jacket & jeans, can be enough to create a clean, everyday look.
Focus on the cut and shape of your jacket, opting for closer fitting, more tailored styles for smarter finishes, and bolder, boxier shapes for casual looks. The jacket I'm wearing is the Suede Western Style with Detachable Collar from Idle Man.