In desperate need of some sunshine and heat on my bones, I planned a little escape to Miami Florida to ring in the New Year. It was quite a last-minute booking so I didn't have much time to plan much so I headed off with an open mind and a 'take it as it comes approach'. As I do most holidays to be fair. My life in general is quite hectic so when on holidays the plan is usually to have no plan, no schedule.
Miami proved to be the perfect mix of beach and city so I could chill to the max and have some fun with buzzing nightlife when the mood took me. Rather than ramble on, I'm going to make this piece short and snappy with key bullet points on the places and things that I enjoyed and would recommend if you're planning a trip to Miami City.

NEWS CAFE
Located right on the beach front on South Beach in the centre of the Art Deco District, this place has a nice outdoor terrace and like a lot of cafes it serves all day long and the menu is quite extensive. Personally I like it as a breakfast / brunch spot.
800 Ocean Drive, Miami Beach, Florida, 33139


Komodo
Located a 10 minute uber drive from South Beach in Miami's booming Brickell neighborhood, Komodo is a three-story indoor/outdoor eatery and lounge that combines contemporary Southeast Asian cuisine with a South Florida vibe. The vibe is smart casual with a very cool crowd, verging on too cool at times but it's a nice spot. Signature dishes include the Peking Duck, Tuna & Toro Roll, and Lobster Dynamite. It's fairly pricey so if you're on a budget then this isn't one for you.
Komodo, 801 Brickell Ave, Miami, FL 3313

Cecconi's Miami Beach
Regular visitors to London may be familiar with the flagshop restaurant in Mayfair, but recently Cecconi's have been spreading their wings with an outpost in West Hollywood and now Miami beach. Located in the gorgeous courtyard of Soho Beach House (you don't have to be a member to dine here), Cecconi's is a modern day classic Italian open for brunch, lunch and dinner. The pizza, hand-made pasta and seafood are all signatures. Needless to say the cocktail list to second to none.
Soho Beach House, 4385 Collins Avenue, Miami Beach, FL 33140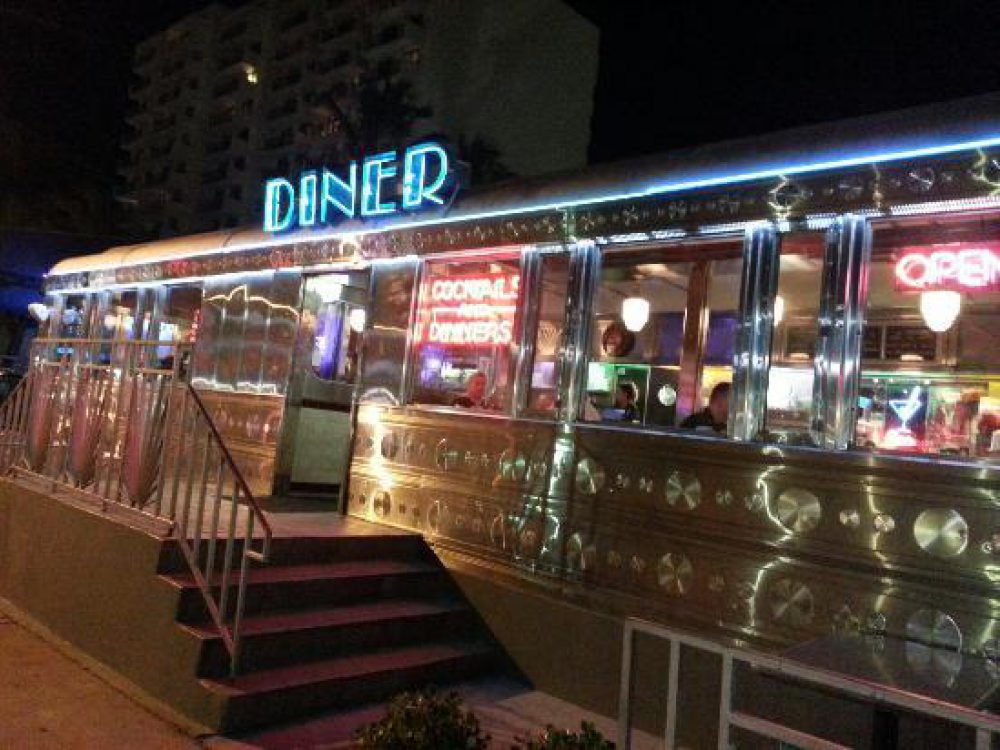 11th Street Diner
For classic diner fare, this is the spot in Miami. Housed in a railroad-style car with all-day breakfast and American diner food, they're open 24/7. I really liked this place for breakfast…they do a great salmon omelette.
065 Washington Ave, Miami Beach, FL 33139, USA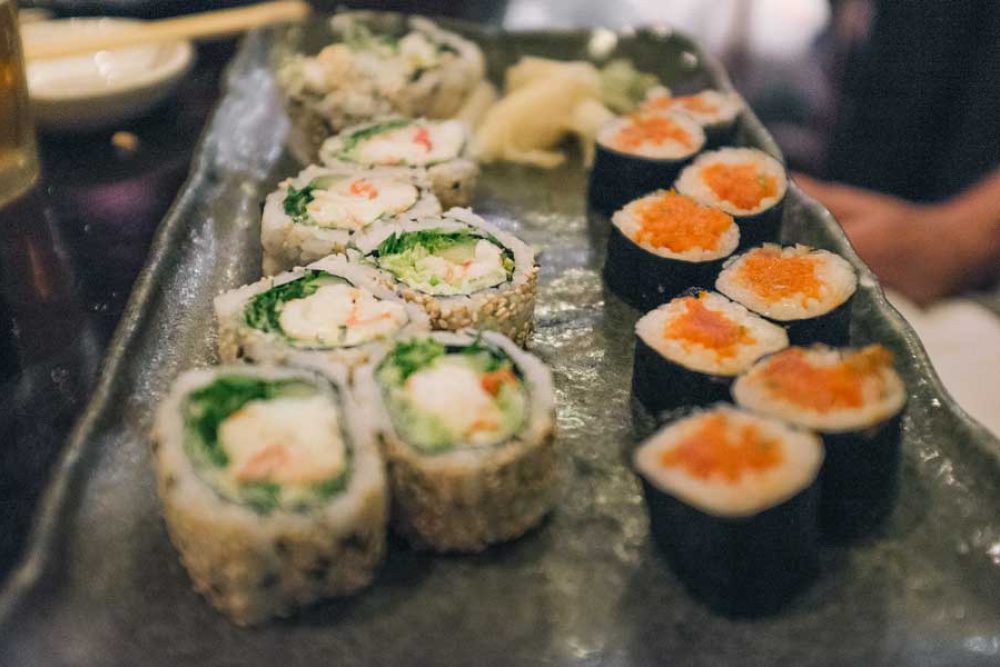 Toni's Sushi
Toni's Sushi Bar was apparently the first Japanese restaurant in Miami Beach having opened 25 years ago and I'd well believe it. The menu is creative, the food is fresh and authentic. I ate here on New Year's eve and the staff were all so lovely and friendly. If you like Japanese, this one for your list for sure.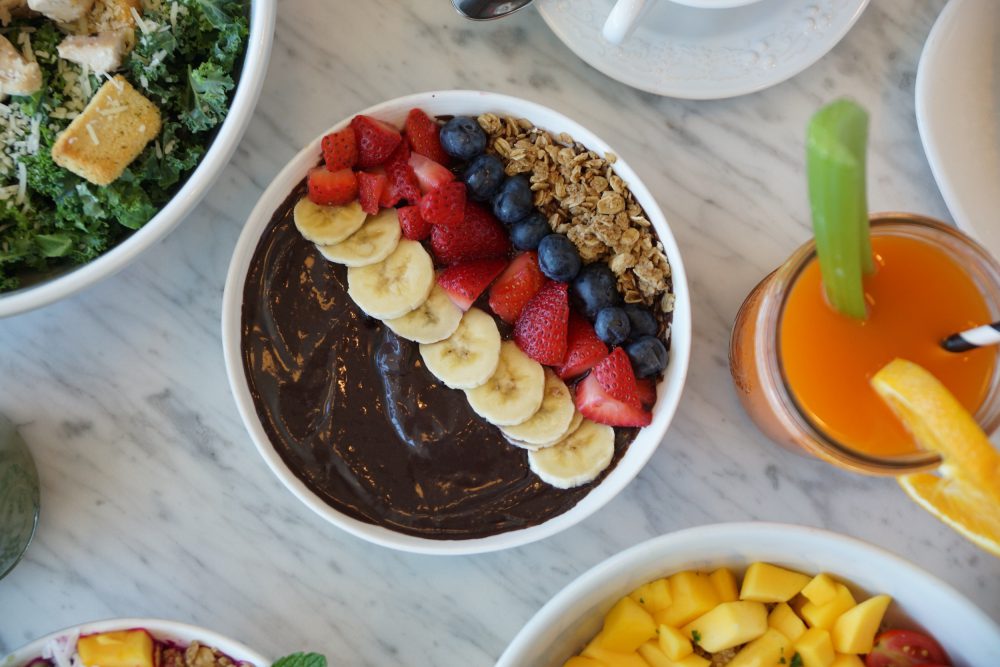 Pura Vida
For healthy eats and good coffee, Pura Vida is an Organic health food cafe located a couple of streets from south beach. Their acai bowls are delish as are the salads. The smoothies and wraps, also look lovely but I didn't have. A good spot to visit if you're taking a walk down to South Pointe Park.
110 Washington Ave #2, Miami Beach, FL 33139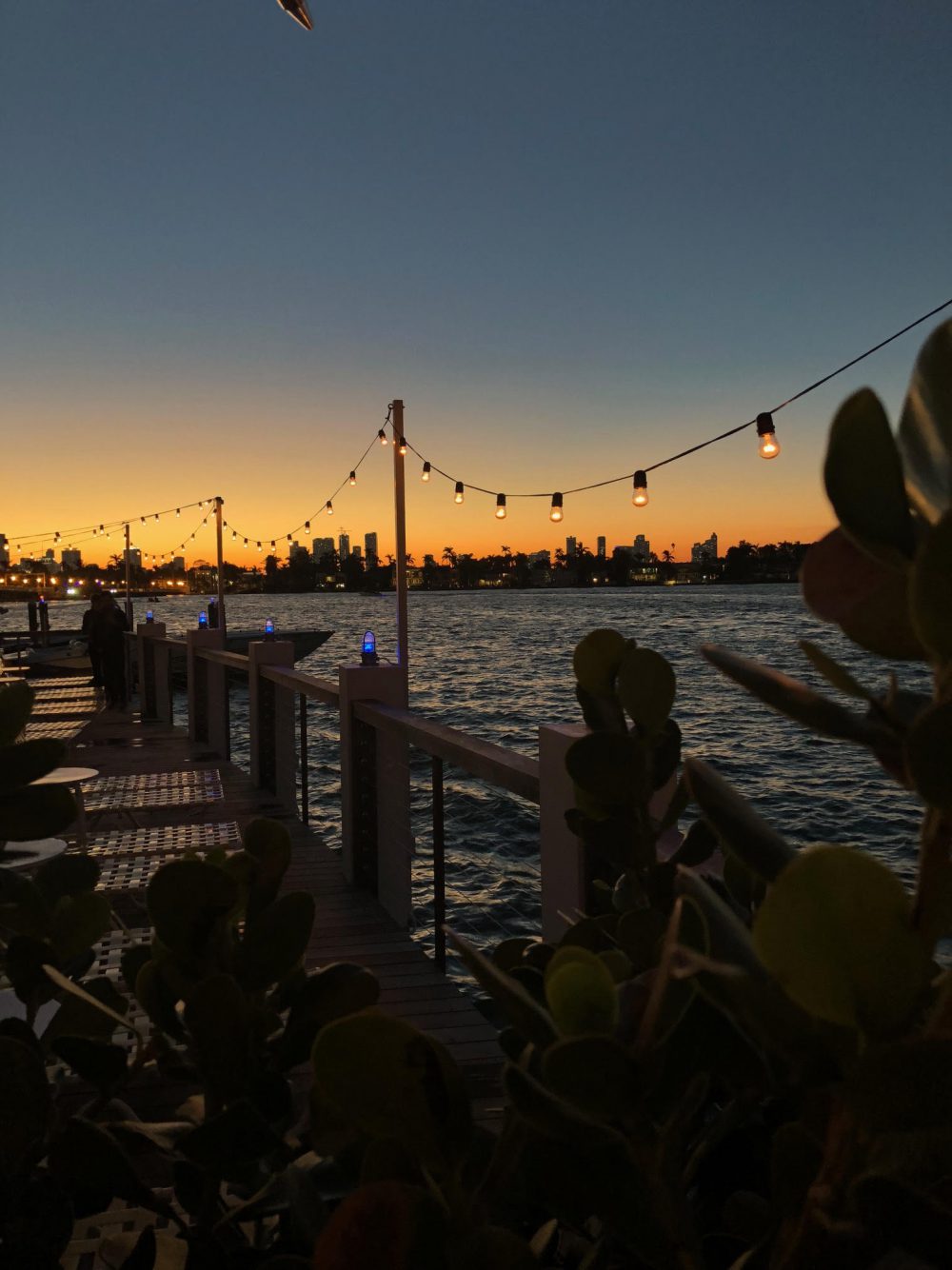 The Standard Spa, Miami Beach
Located on Belle Isle, about a 10 minute drive from South Beach, The Standard is more like a spa with guest rooms than just a hotel. Surrounded by lush tropical gardens, the rooms all have private terraces, some with outdoor soaking tubs. The pool area is stunning and overlooks the water back on to the Miami Skyline. It can be pricey to stay here but it's well worth booking in for dinner on the outdoor terrace and watch the sunset. It's stunning.
40 Island Ave, Miami Beach, FL 33139