Meet the Rolls Royce of toothbrushes.
My dentist has been telling me for years that I need to be more gentle when I brush. As she puts it "You're not sweeping the floor with a broom, it's your teeth so take it easy…otherwise you'll have no gums left". Sound advice that I bear in mind immediately after the visit. Then a few days pass and I'm back to my old habits of aggressive brushing…
So when I was asked to trial a new smart toothbrush I was a little dubious to be honest. I've used electric brushes in the past but I've always ended up reverting back to manual. The rate that I go through them is testament to my ferocious brushing. But I thought no harm in giving it a shot.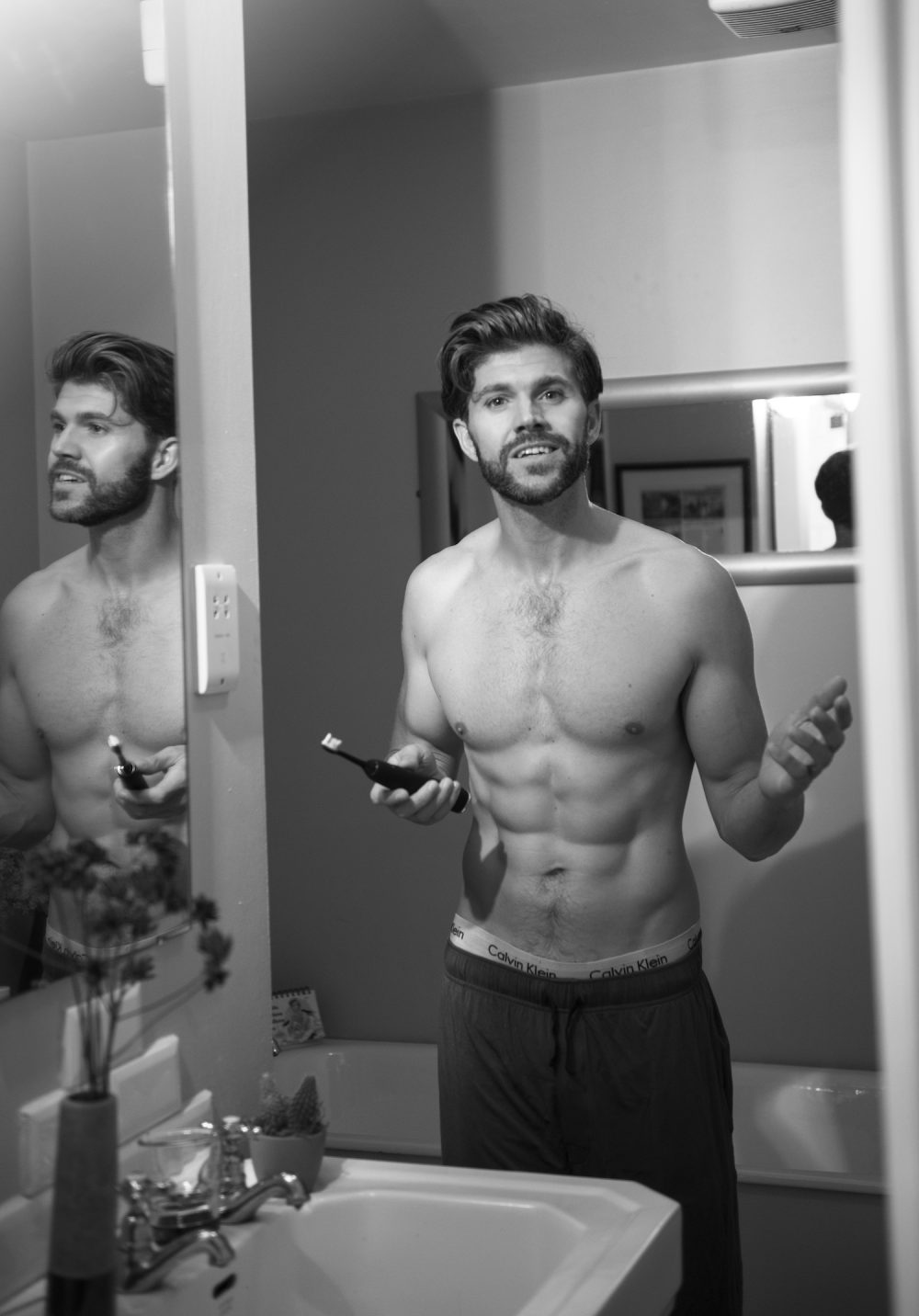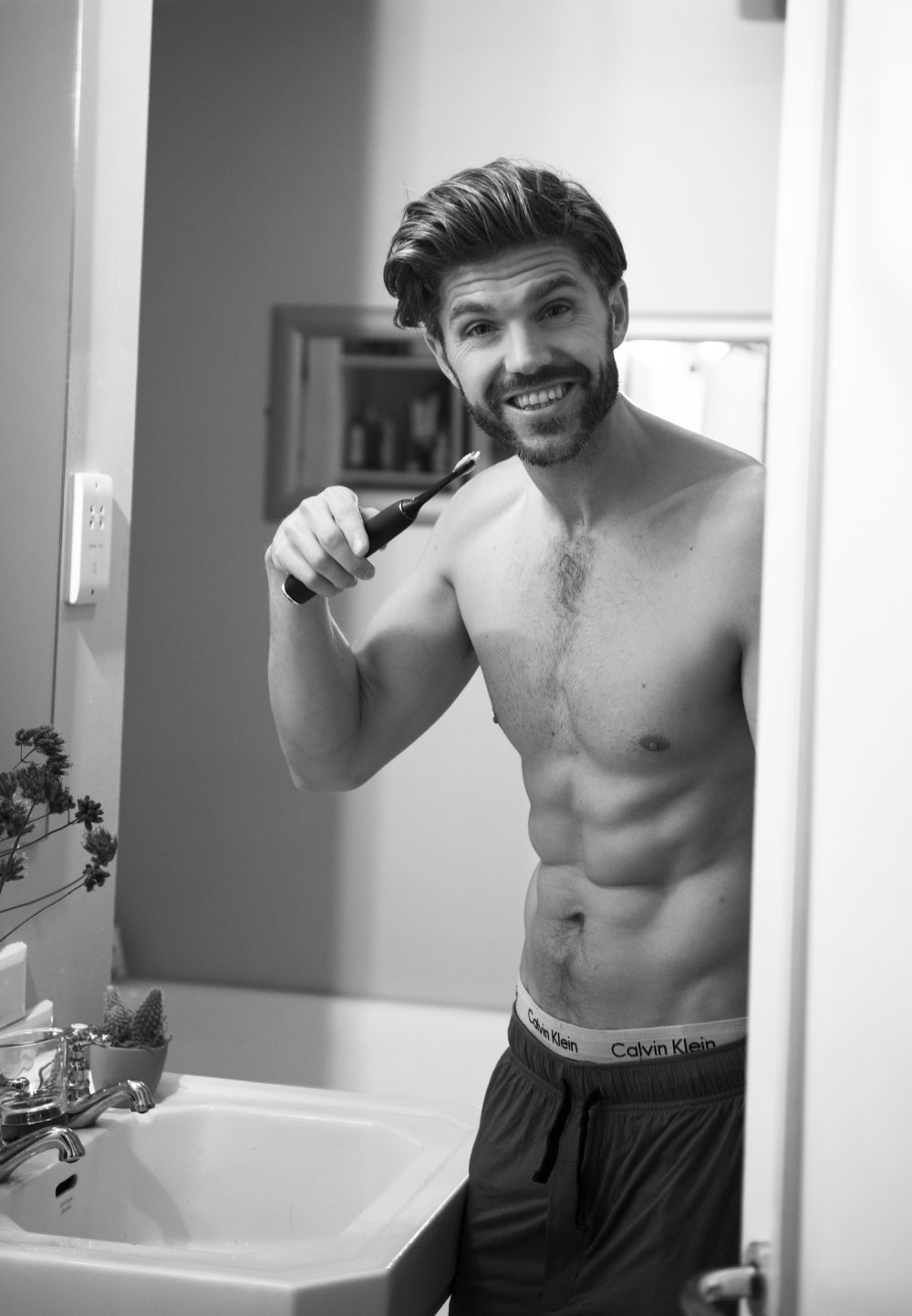 In the world of grooming, innovation seems to moving at a rate of knots. The most recent development being the sonic, connected toothbrush. The Philips Sonicare DiamondClean Smart is an electric brush which uses over 62,000 movements per minute to clear plaque without causing damage. How do I know it's not causing damage? Well that's the really clever bit.
There's a lot of tech crammed into this Bluetooth enabled brush, firstly it is linked to an app which you personalise to your specific requirements. The brush itself is equipped with built-in sensors which sync with the app on your smartphone, to provide personalised guidance. So for example, in my case, if I push too hard it disrupts the sonic vibrations to alert me, so I can ease off and in the long-term help prevent receding gums. It'll also tell you where you're brushing too much or too little, and at the end of brushing, it can even tell you if you've missed a spot.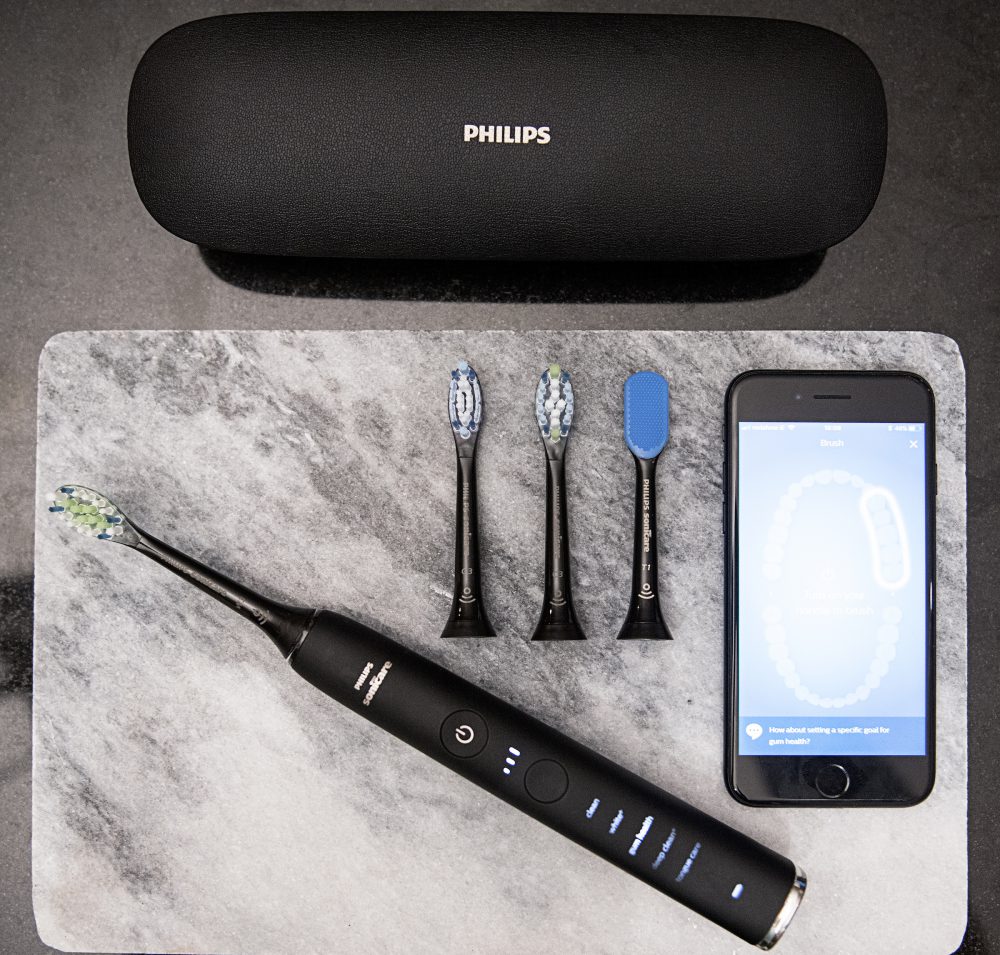 There are different modes and brush heads, for deep cleaning, whitening, plaque removal and so on. If you want to get really into it, it also lets you set goals, whether that's whitening or gum health, and you can follow your progress on the app to see how you're improving or identify the areas that you still need to focus on. Oh, and it'll also remind you to floss and to rinse with mouthwash. Get your dentist on board and you can even share your progress with a simple screengrab (see my report at the end). Nifty, right?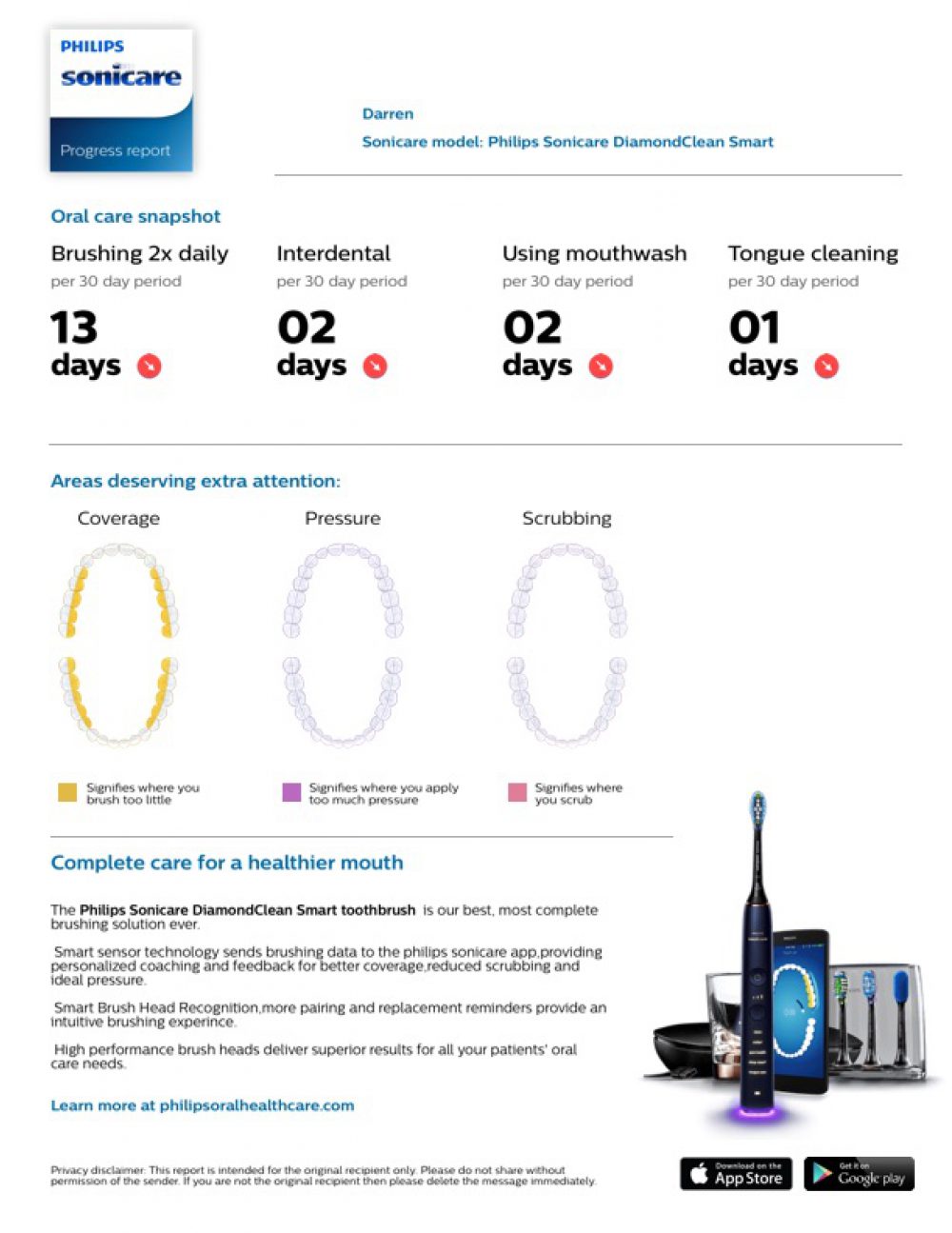 Aside from the tech and the brush's sleek design. It comes with two wireless chargers – a cool glass tumbler which looks really nice sitting on my bathroom cabinet and a slick charging case that doubles up as a very handy travel kit.
I've already recommended it to some friends and they've had no complaints so why not check it out yourself? Find out more about the Philips Sonicare DiamondClean Smart here. And use discount code 'CLEAN2' for a friendly discount on your purchase.